Pennsylvania Debt Relief – How It Works
Pennsylvania - Debt Relief Options
If your credit card debts continue to pile up and you are falling several months behind on your payments, you may be interested in finding out what your debt relief options are and how they can potentially lead to savings. Fortunately, consumers do have a variety of debt options including debt consolidation, credit counseling, debt management, and debt settlement. Typically debt consolidation programs can provide many consumers in Pennsylvania and across the country with much-needed relief from high-interest credit card debts, as well as unsecured debts (like medical bills, utilities, student loans, department store charges).
When you consolidate your debts, the goal is to direct more of your payment into paying the actual principal balance on your debt versus just the interest, and to pay down your debts at a more predictable pace. This goal is usually achieved by allowing you to make one, consolidated payment to a credit counseling agency, which in turn, distributes those funds to individual creditors. Another popular debt option is debt settlement with the goal of "settling" credit card debts for substantially less than the actual balance owed.
To see if there is a debt relief plan to meet your needs, request a free debt relief analysis and savings quote today.
Benefits of Consolidating Your Debts
If you are surrounded by credit card debts and are no longer able to make even your minimum payments, you may be interested in a process known as debt consolidation, or a debt management plan (DMP). With this approach, you are essentially given the opportunity to take all your debts and "consolidate," or combine, them into a single, more manageable and more structured monthly payment.
Coordinated by credit counselors, debt consolidation typically begins with a review of your income, outstanding debts, and other assets. This one-on-one consultation generally means taking stock of all your spending, debt amounts, and other expenses, as well as adding up the balances on your credit cards and the rates that you are currently paying. When credit counselors have a clear picture of your finances and determine how much money you can dedicate to paying down your debts, they typically submit proposals to creditors, on your behalf, requesting lower interest rates and the waiver of late fees and penalties. Creditors that accept the proposals are added to the debt management plan. Credit counseling agencies, in turn, distribute those funds to creditors that are in the plan.
Can Debt Consolidation or Debt Settlement Lead to Savings?
For many consumers who have the discipline to watch their budget and stop relying on their credit cards, a consolidation plan can likely help them get on a more predictable path towards reducing their debts and potentially lead to savings. Keep in mind, however, that while it is the credit counselor's responsibility to request from your creditors a more lenient repayment plan, it is your responsibility to ensure that you have the funds available in the account set up by the credit counseling agency. In the case of debt settlement, you may be able to "settle" credit card debts with credit card companies for less than the full balance owed. Keep in mind, however, that if you do settle for less, the amount you save is subject to federal taxation, In addition, while setting aside money to build up a settlement fund -- and not making credit card payments according to terms of your cardholder agreeement -- credit card companies may threaten, or take legal action to attempt to collect on the debt. Finally, if you do fall behind in payments, credit standing will likely be impacted. Despite all of this, settlement programs have become more and more popular with consumers who want to settle with credit card companies for what they can afford to pay, rather than file for bankruptcy.
Make sure with any debt program that you understand all the potential benefits of debt relief as well as any negative consequences that can result. Understand clearly how much you could save, the time required to realize those savings, and any impact on personal credit.
Is It Time to Look at Your Choices?
If you are overwhelmed with credit card and unsecured debts, it may be time to start seriously looking at your debt situation and reviewing your debt relief options - whether that means consolidating your debts, negotiating with creditors via a debt settlement program, or even considering bankruptcy. Regardless of the course of action you choose, it's always a good time to start developing better money management skills, and to track your spending habits and credit card use on a daily basis.
The bottom line is, there is help available for you if you want to take the next step in debt reduction or debt resolution. See what debt options are available to you and what the potential savings could be. Get your free debt relief estimate and savings analysis - today.
Saving thousands of dollars feels really good!
Know your debt relief options.
People helping people get the debt relief they need.
Creditors calling?
When you're falling behind with credit card debts and creditors are calling – it feels great to know that there's a debt program to lower your payments and get you out of debt much faster than you ever imagined.

Who we're helping right now...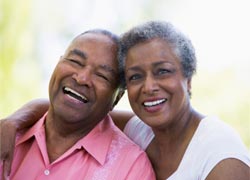 Unexpected bills
Credit card debts and unexpected medical bills can put you in a real bind. Fortunately, debt relief plans can reduce interest rates, lower monthly payments, and help you get out of debt faster.

Who we're helping right now...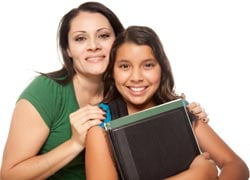 A brighter future
When you work hard to provide a bright future for your children, you don't want high interest credit card debts to get in the way. You need a proven path to become debt free as quickly as possible.

Who we're helping right now...

$10,000

debt relief savings estimate

– Indianapolis, IN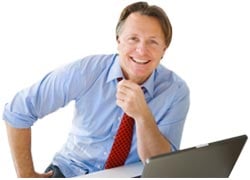 Debts piling up
When you own your own business, it's easy for credit card debts to become a problem – bills piling up, creditors calling, and you need a way out. The good news is, debt relief can help you save money each month and take control of credit card debts.

Who we're helping right now...

$90,000

debt relief savings estimate

– New Braunfels, TX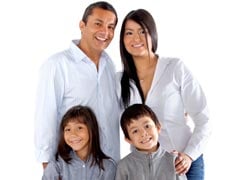 Supporting a family
Credit card debts can add up quickly, especially when families run into unexpected expenses like medical bills, or loss of a job. The good news is there are credit card debt hardship programs that can help you.

Who we're helping right now...

$35,000

debt relief savings estimate

– Metairie, LA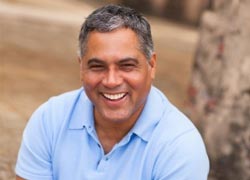 Financial hardships
When you go through tough times and credit card debt start closing in on you – it feels good to know there are debt hardship assistance programs to help you get back on track.

Who we're helping right now...

$20,000

debt relief savings estimate

– Holland, MI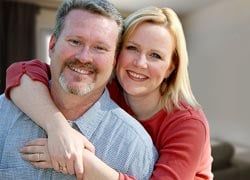 Retire debt free
When you're planning for retirement, paying monthly credit card minimums will get in the way of your dreams. The good news is, credit card companies may be willing to reduce your interest rates, waive late fees or even settle debts for much less than you owe.

Who we're helping right now...

$50,000

debt relief savings estimate

– Akron, OH